TAKING PHYSICAL THERAPY
TO THE NEXT LEVEL
Serving The Thousand Oaks Area
Physical Therapy
Thousand Oaks CA
Welcome to Omega Rehab & Sport located in Thousand Oaks!
Omega Rehab & Sport has emerged as a leader in Physical Therapy & Chiropractic for Thousand Oaks, Westlake Village and the surrounding Conejo Valley communities in providing effective treatments for patient suffering with painful musculoskeletal conditions. 
At Omega Rehab & Sport our Thousand Oaks physical therapy team is ready to meet with you to discuss your needs. We will help to design a program that is right for you. We look forward to meeting you. Walk-ins are welcome or call (805) 230-1199.
Omega Rehab & Sport
IS PHYSICAL THERAPY RIGHT FOR YOU?
OUR APPROACH TO PHYSICAL THERAPY
At Omega Rehab & Sport we use a combined strategy of education on improving healthy behaviors, manual therapies and active-based approach.
The success of our physical therapy clients' is a function of the care and dedication of the physical therapists in Thousand Oaks at Omega Rehab & Sport.  At Omega Rehab & Sport we use a combined strategy of education on improving healthy behaviors, manual therapies (including but not limited to soft-tissue and joint mobilization and assisted stretching) and active-based (therapeutic exercises and self-care activities) approach.  This Active-Care model engages the injured individual in their own rehabilitation process from the very beginning. This active involvement ensures that the patient understands their condition, how it came about and how to manage it effectively on their own AND how to prevent is from becoming a problem in the future.
The Active-Care model is adapted from athletic rehabilitation protocols for athletes and non-athletes alike.  It is known to return the client back to health quickly and to minimize down time.  Additionally, the emphasis on self-care motivates the client to be more accountable to their own needs.
Combine this expert care with a warm, friendly, and fun atmosphere, our clinical staff consistently exceed our clients' expectations resulting in a happy and healthy client.
HOW PHYSICAL THERAPY WORKS
Omega Rehab & Sport was designed to provide an ideal environment for healing your body. When you arrive at our office, our physicians will take a thorough history, and evaluation of the entire body including posture and biomechanics, range of motion and joint mobility to find out the cause of pain or disability. You will then discuss treatment options and goals, so that we can customize a treatment plan catered to you.
Each session will last roughly one hour. The frequency of visits and the length of treatment is determined by the physician who prescribed the treatment. The results are typically a result of the patient's commitment. When the patient follows the plan, does their exercises as often as suggested and using the proper techniques, the treatment is typically very successful.
Services We Provide in Thousand Oaks
As a client of Omega Rehab & Sport, you will have access to a team of experts who provide a wide range of disciplines (physical therapy, chiropractic, physical medicine & rehabilitation, and podiatry) and have treated your type of injury before.  However, we know that each person is unique, therefore, our clinicians will walk you through the process from initial evaluation to discharge. Our main focus is to help you recover and give you the tools to keep the pain from returning.
At Omega Rehab & Sport we are invested in providing the best of several distinct yet complementary health care disciplines: Physical therapy and chiropractic, with their historic roots in rehabilitation and wellness, are integrated at Omega Rehab & Sport to provide the best of rehabilitation and prevention.  These disciplines are complemented by onsite physicians specializing in physical medicine & rehabilitation and podiatry, who are available to provide additional assistance when necessary.  Because of our first-class reputation, distinguished healthcare professionals, from all across the southland, have joined our network of referrals and are available to assists us in your care when requested.
Additionally, our occupational/industrial employment testing and occupational medicine services are designed with the employer as well as the employee in mind.  We work directly with employers to offer cost effective solutions for hiring capable staff and for effective management of worker's compensation injuries.  Additionally, functional active-based rehab ensures the injured employee received the best opportunity for recovery and sustained improvement.
You don't have to live in pain. We are here to help you get your life back.
PHYSICAL THERAPY CAN HELP
Contact us today to see how we can help you feel better today.
HOW TO FIND A PHYSICAL THERAPIST IN Thousand Oaks
This guide will help you find the best physical therapy clinic in Thousand Oaks for you. When most people in Thousand Oaks decide they need a physical therapist, they end up doing a search and just picking someone at the top.
Being at the top of Google for the physical therapy search does not necessarily mean they are the best physical therapy team for you. Follow the steps below to make sure you are picking the right physical therapist for you.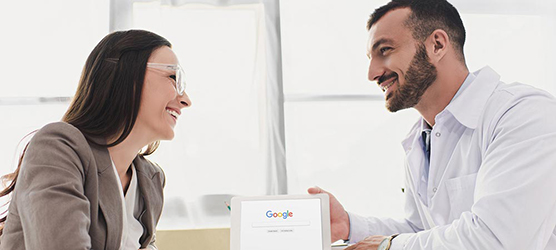 Time Needed: 5 minutes
Total Cost: USD 0.00
4 EASY STEPS TO FINDING A PHYSICAL THERAPIST IN Thousand Oaks
Step 1: Open up a Google search
You will want to type one of the following in the search bar:
Physical Therapist Thousand Oaks
Physical Therapist 91361
Physical Therapist near me
Best physical therapist in Thousand Oaks

Step 2: Review Their Website
The best physical therapy teams in Thousand Oaks put as much care into their website as they do into the rest of their office. By reviewing their website you will get a good feel for the doctor and if they are right for you.

Step 3: Check Out Their Reviews
Check out the Google Business Page of the physical therapy clinic you are thinking about visiting. It is easy for someone to say they are great, it's a different story to get other people to say great things about you.

Step 4: Give The Office A Call
Now that you have a basic understanding of what the office is about. Give them a call to make sure they fit the message that their website and GMB have been sending. You will know in a few minutes whether the office is the right one for you.