Conejo Valley's Leader in Pain Relief and Physical Performance
Our Strength is Helping You Gain Yours
Omega Rehab and Sport has emerged as a leader in Physical Therapy and Chiropractic. Our multidisciplinary team approach sets us apart as one of the few comprehensive physical rehabilitation and enhancement of human performance centers that utilizes the expertise of Licensed Physical Therapists and Doctors of Chiropractic.
Whether your goal is sport, work or quality of life, we get YOU back at the top of your game as FAST and STRONG as possible! PRO-athletes need to get back in the game fast. So do YOU!
**Most Insurance Accepted. - WINNER VC STAR READERS' CHOICE AWARD 4 YEARS IN A ROW!
Call now to learn more -> (805) 230-1199
Physical Therapy
Thousand Oaks CA
Welcome to Omega Rehab & Sport located in Thousand Oaks!
Omega Rehab & Sport has emerged as a leader in Physical Therapy & Chiropractic for Thousand Oaks, Westlake Village and the surrounding Conejo Valley communities in providing effective treatments for patient suffering with painful musculoskeletal conditions. 
At Omega Rehab & Sport our Thousand Oaks physical therapy team is ready to meet with you to discuss your needs. We will help to design a program that is right for you. We look forward to meeting you. Walk-ins are welcome or call (805) 230-1199.
Omega Rehab & Sport
IS PHYSICAL THERAPY RIGHT FOR YOU?
OUR APPROACH TO PHYSICAL THERAPY
At Omega Rehab & Sport we use a combined strategy of education on improving healthy behaviors, manual therapies and active-based approach.
The success of our physical therapy clients' is a function of the care and dedication of the physical therapists in Thousand Oaks at Omega Rehab & Sport.  At Omega Rehab & Sport we use a combined strategy of education on improving healthy behaviors, manual therapies (including but not limited to soft-tissue and joint mobilization and assisted stretching) and active-based (therapeutic exercises and self-care activities) approach.  This Active-Care model engages the injured individual in their own rehabilitation process from the very beginning. This active involvement ensures that the patient understands their condition, how it came about and how to manage it effectively on their own AND how to prevent is from becoming a problem in the future.
The Active-Care model is adapted from athletic rehabilitation protocols for athletes and non-athletes alike.  It is known to return the client back to health quickly and to minimize down time.  Additionally, the emphasis on self-care motivates the client to be more accountable to their own needs.
Combine this expert care with a warm, friendly, and fun atmosphere, our clinical staff consistently exceed our clients' expectations resulting in a happy and healthy client.
HOW PHYSICAL THERAPY WORKS
Omega Rehab & Sport was designed to provide an ideal environment for healing your body. When you arrive at our office, our physicians will take a thorough history, and evaluation of the entire body including posture and biomechanics, range of motion and joint mobility to find out the cause of pain or disability. You will then discuss treatment options and goals, so that we can customize a treatment plan catered to you.
Each session will last roughly one hour. The frequency of visits and the length of treatment is determined by the physician who prescribed the treatment. The results are typically a result of the patient's commitment. When the patient follows the plan, does their exercises as often as suggested and using the proper techniques, the treatment is typically very successful.
Combining hands-on and active-based approach for optimal success, the PTs at Omega Rehab & Sport engage the injured individual in their own rehab process from the very beginning. This active involvement ensures that the client understands their condition, how to manage it effectively on their own, AND how to eliminate reoccurrences in the future.
Our highly skilled massage therapists provide massages that will have long-term benefits, not just serve as a Band-Aid to their ailments. Our exceptional therapists have seen the amazing changes massage can make and want to share them with you. They will customize a plan that will truly benefit your health.
Low Rate of $79
Includes:
Healthy Spine Check-Up plus necessary adjustments per month
Bi-annual Healthy Spine Physical
15% discount on all cash services & product: includes massages, personal training sessions, nutritional supplements and therapeutic products.
Early intervention, functional based, athletic approach ensures timely return to work thereby reducing temporary & permanent disabilities. Additionally, education and emphasis on healthy behaviors increase the employees' accountability and compliance reducing the probability of future injures.
ChiroActive™ Rehabilitation
Chiropractic care unique to Omega Rehab & Sport and developed from the treatment of athletes, the ChiroActive™ Method emphasizes the clients' participation in their own care using therapeutic exercise, self-care strategies and improved awareness of healthy behaviors.
The ChiroActive™ Method ensures shorter treatment duration and sustained improvement in function.
Proven effective for treatment of multiple types of spinal conditions and injuries; MedX is specifically designed to test lumbar & cervical stabilization muscle. It is also used to isolate & strengthen these muscles based on objective data. Omega has both the Cervical and Lumbar machines on site.
Functional Employment Testing
Post-Offer/Pre-Employment Testing For New-Hire Candidates
Functional Capacity Evaluations (FCE)
Fit-for-Duty Evaluations
Upper Quadrant/Carpal Tunnel Testing
Work Conditioning To Return to Work
X-ray Diagnostics
Injury Prevention
Onsite Corporate
Rehab
Athletic Training
Personal Training
Massage Therapy
Manual Therapies
You don't have to live in pain. We are here to help you get your life back.
PHYSICAL THERAPY CAN HELP
Contact us today to see how we can help you feel better today.
HOW TO FIND A PHYSICAL THERAPIST IN Thousand Oaks
This guide will help you find the best physical therapy clinic in Thousand Oaks for you. When most people in Thousand Oaks decide they need a physical therapist, they end up doing a search and just picking someone at the top.
Being at the top of Google for the physical therapy search does not necessarily mean they are the best physical therapy team for you. Follow the steps below to make sure you are picking the right physical therapist for you.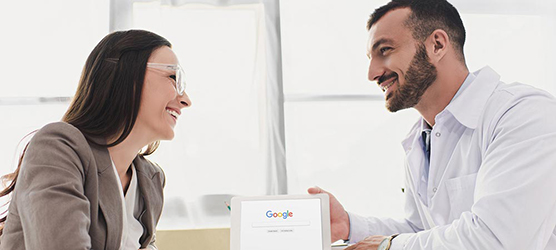 Time Needed: 5 minutes
Total Cost: USD 0.00
4 EASY STEPS TO FINDING A PHYSICAL THERAPIST IN Thousand Oaks
Step 1: Open up a Google search
You will want to type one of the following in the search bar:
Physical Therapist Thousand Oaks
Physical Therapist 91361
Physical Therapist near me
Best physical therapist in Thousand Oaks

Step 2: Review Their Website
The best physical therapy teams in Thousand Oaks put as much care into their website as they do into the rest of their office. By reviewing their website you will get a good feel for the doctor and if they are right for you.

Step 3: Check Out Their Reviews
Check out the Google Business Page of the physical therapy clinic you are thinking about visiting. It is easy for someone to say they are great, it's a different story to get other people to say great things about you.

Step 4: Give The Office A Call
Now that you have a basic understanding of what the office is about. Give them a call to make sure they fit the message that their website and GMB have been sending. You will know in a few minutes whether the office is the right one for you.